Yes, you can!
Here's what you need to do:
1. Go to your App (Trident AB Staging), and Create test.

2. Give a name to your test and click Next step.

3. Set the details of the test and click Next step.
4. Set the dates/timing of the test run and click Next step.
5. Upon clicking Next step, you will see a pop up window asking you if you want to Pause or Start my test now. Choose Start my test now.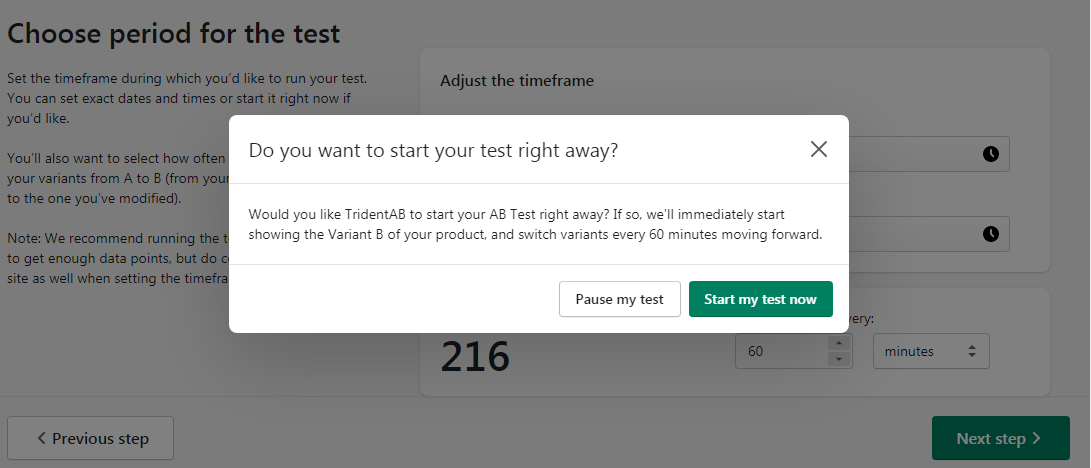 6. Although you chose to start the test, you will see from your Dashboard that it is Pending. This is because your test won't start until July 24, 2021. The test will run automatically on the date that you set.
This is how it would look like in your dashboard once the test started to run:
Keywords:
How can I future date a test?
Do I need to manually start the test if set it on a future date?