You will only need a Shopify store to get Trident AB for your website. To learn how to install our App, click here and you can follow the step by step procedure below:
1. Log in to your Shopify Store account.
2. Go to the Shopify app store and type in Trident AB
3. Select the app and Install it straight from the Shopify App Store 🎉!
You are almost set, when you are done installing it should already show on your app tab.
To view it.
On the left side of your screen on the 8th category is Apps.
And click it!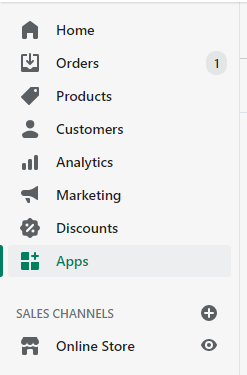 It should look like this with the name TridentAB
You're all set!
Congrats and welcome to Trident AB!
Related Links:
Have more questions? Submit a request