Absolutely, Trident AB will let you have the option to edit and test the Description or Prices of your product without touching and editing major parts of your current site.
Just write and type the description and we will handle the rest.
Here's how you can do this:
1. Click the Create Test Button,

2. Give a name to your Test and Select product.
3. Tick the box of your selected product, click on Add and click the Green button on the bottom that says Next Step.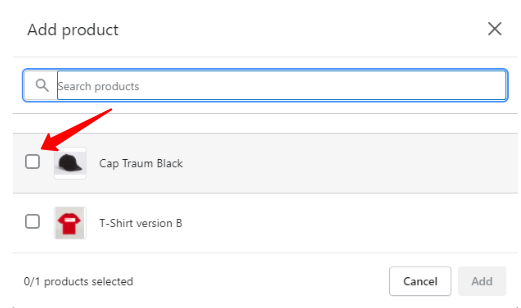 4. You will be directed to the page where you can input the description or prices that you want to test. The red arrows are indicators that these fields can be edited.
When you are done editing just click the green button for the Next Step.
5. Select the date and the time frame that you want your test to cover and click the green button again for the Next Step.
Note: Remember that you can also future date the test if you want to have a test run on a special day or occasion.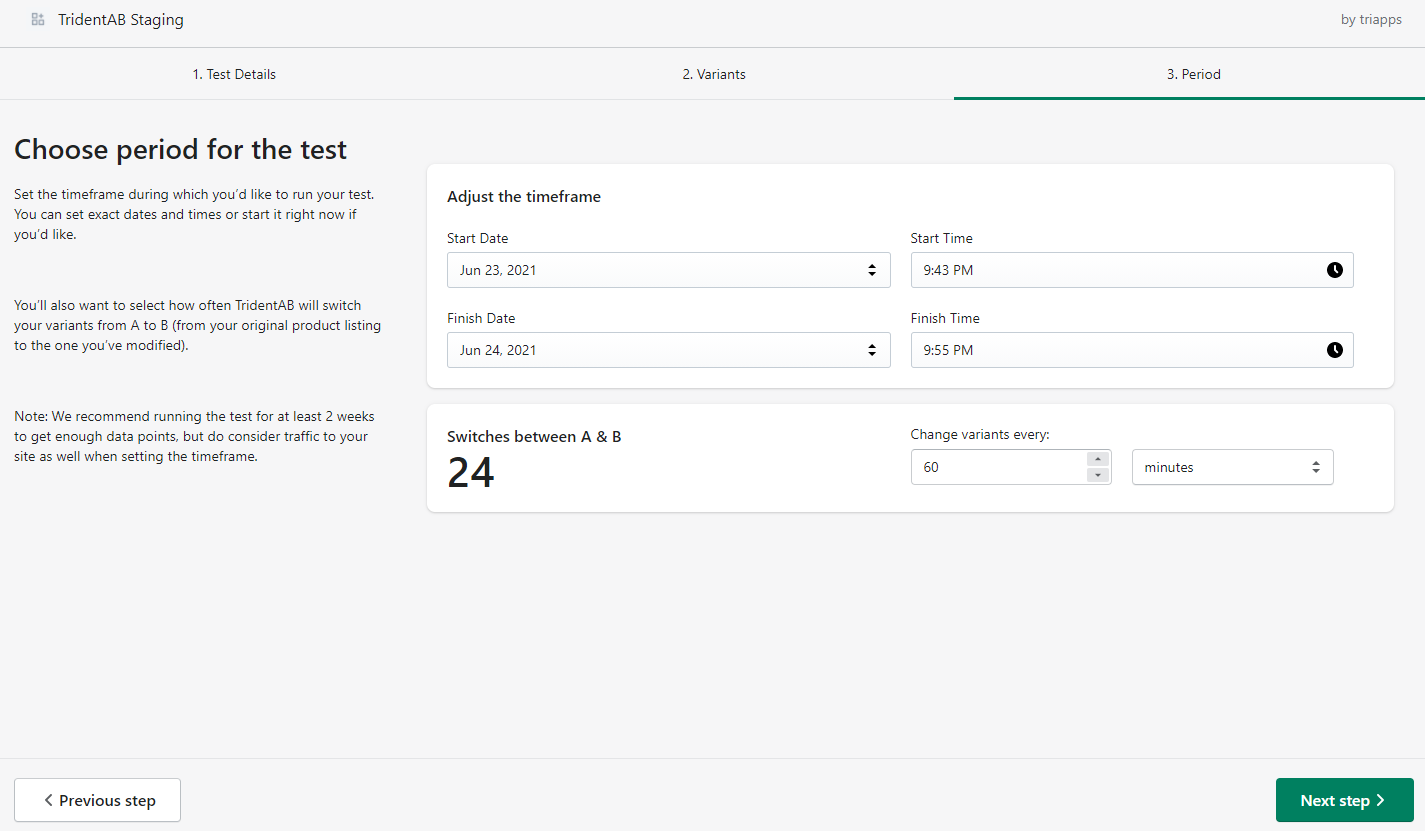 6. You will get a notification on how you'd want to proceed, however, for this instance, we wanted to test run a description just click the Start My Test now to complete it.
That's it! You just created an AB Description Test. We suggest making your test run for more than 2 weeks depending on your impressions to generate better statistics to base your decision on when you set a winner.
If you encounter an issue while setting up an AB Test, please let us know to get our team to assist.
We have live chat agents who are there to support you.
Keywords:
How can I create an AB Test?
Can I immediately run the test after changing the description?